love springtime because travel is a little easier, I can start working in my gardens and usually go outside without 3 layers! For Beegie, spring was poetry. She loved seeing the flowers and trees beginning to resurface and share their vibrant colors with us, hearing the birds sing, and the lazy, rainy "paper doll" days.  

So many of the songs she loved and I love are about spring as well. I bet you can name a few favorite titles! Through the end of May, use the checkout code SPRING at www.beegieadair.com or www.monicaramey.com and get 15% off your entire order. It makes everyone happy when there's Beegie Adair music playing, right?👑🐝💐🎹🎤

#spring #BeegieAdair #queenb #MonicaRamey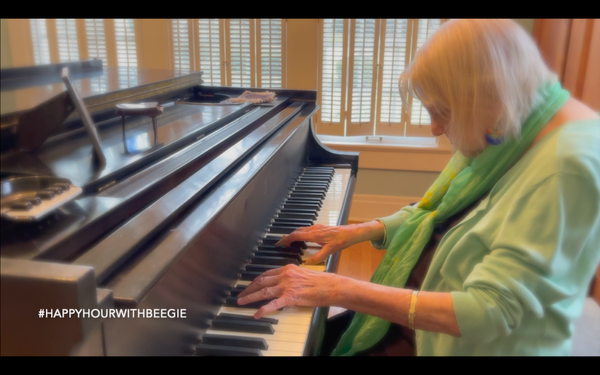 All My Tomorrows (Cahn/Van Heusen) Recorded at home on May 9, 2020 during the Coronavirus quarantine. "All My Tomorrows" was written by Sammy Cahn & Jimmy Van Heusen (1959) for Frank Sinatra. It has been sung and recorded by hundreds of other singers including Tony Bennett, Shirley Horn and Michael Feinstein.
Warts and all, we're sharing the first and only take for Ms. Adair and Miss Ramey. Beegie's Steinway is wildly out of tune due to the Coronavirus quarantine. Don't write us about it! We hope you enjoy, all the same.
www.beegieadair.com www.monicaramey.com
This video and performance is owned by Adair Music Group, LLC. All rights reserved.